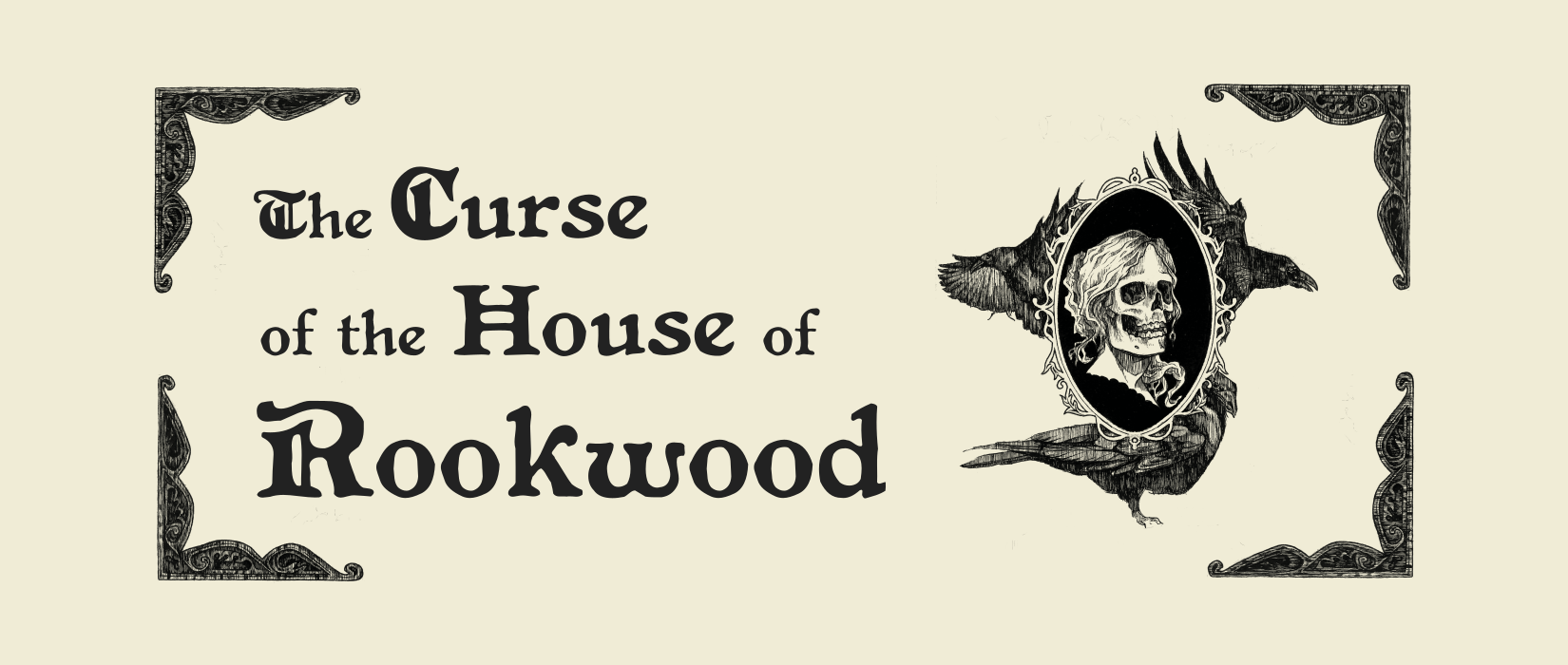 The Curse of the House of Rookwood - Playtest
This version is a playtest version. You can find the final version of the game with complete layout here.
The Curse of the House of Rookwood is a gothic horror tabletop roleplaying game where you create a cursed family with supernatural powers and troubled relationships, and take them on strange adventures in an alternate history haunted by mythical monsters and dark magic. Will you work together to bury your skeletons, or will family drama bring your house to ruin?

Rookwood is...
A supernatural adventure where your family must survive together against a world of secret societies, terrifying spirits and monsters, and ancient evils lurking in the hidden corners of the earth.
A family drama of troubled relationships and opportunities for your family to grow closer or further apart. Whether funny, poignant, or cathartic, your characters' lives will feel immediately familiar, personal, and relevant. Make the family you want -- there are no prescribed roles or hierarchy, just meaningful relationships.
A gothic alternate history that you create, portraying generations of the same family in different iconic time periods. Stalk aristocratic vampires in the gothic 1880s. Search for secrets in lost jungle ruins in the pulpy 1920s. Protect London from the Ghost Blitz in the wartorn 1940s. Thwart clairvoyant Russian spies in the spy-fi 1960s.
The game has been fully funded on Kickstarter. Physical copies are available in indiepressrevolution.com!
Download
This game is currently unavailable